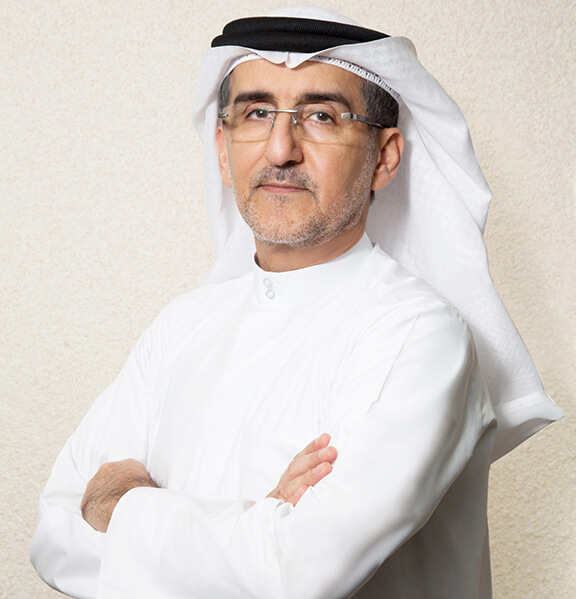 Mr Mohammed Al Mashroom

Chairman
The future of Engineering Sciences are now reliant upon the development of techniques and computer programs that utilize modern methods of innovation in the implementation of engineering projects, which is now a necessary requirement to ensure the speed, accuracy and quality of implementation.
Here at Dubai Euro Group look forward to the latest innovative ways to implement projects that serve the engineering sector in the country, especially in the field of electricity, high-voltage, gas and oil as well as other sectors.
After the completion of university studies in the United States and attaining a master's degree in electrical engineering with a specialty high voltage, I also furthered my education by completing a doctoral degree; I spent a long time developing my expertise in the area of ​​specialization through contacts working in relevant specialist international companies. Furthermore, my involvement in engineering associations such as IEEE  and UAE society of engineering for more than 15 years serving as general secretary led me to ensure cutting-edge research results and studies in this field, and to contribute to the development of the engineering sector in the country.
This has greatly contributed to the increase in my experience and knowledge of the labor market in this region.
Since my studies I was hoping to establish a national company operating in the field of electricity high-pressure that could compete with the major operating companies in this field. Thanks to Allaah this dream came true.
The company, which was founded in 1992, has succeeded in the implementation of several mega projects in the UAE and abroad. Today Dubai Euro Group includes hundreds of engineers and technicians.
We hope that Dubai Euro Group contributes in the urban development witnessed by our beloved country. Today Dubai Euro Group has established its mark among the major companies operating in the country. We pray that God grants us continuous success.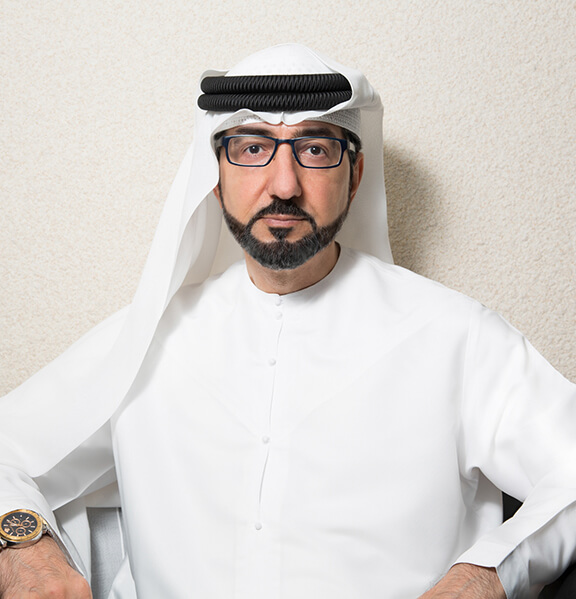 Mr Mohammed N. Al Mashroom

Vice Chairman
Inspired by the vision of HH Sheikh Mohammed Bin Rashid Al Maktoum, Vice President and Prime Minister of U.A.E. and Ruler of Dubai, I can proudly emphasize that within the last 8 years, as director of Dubai Municipality general projects department, I have planned, designed and implemented more than 160 of Dubai's most prestigious projects, with a budget of more than AED 4.5 Billion. Through this role I have more than 26 years of hands on experience in the most prestigious projects, investments, and developments in Dubai.
We established Dubai Euro Technical Services in 1992, and we are now considered one of the top electromechanical companies of the country.
Dubai Euro Technical Services is registered to carry out electrical and instrumentation works within the industrial sector in the United Arab Emirates. With its steady development and growth since 1992, it is now considered to be one of the leading electromechanical companies in the country, performing high voltage and medium voltage , substation work under Engineer-Procure-Construct (EPC) methods of project delivery all over the UAE.
Based upon our vision in real estate development, we launched Dubai Euro General Contracting, which performs project management, project planning, feasibility studies, value engineering, design efficiency, construction and facilities management services.
We have executed many projects in various premium locations in Dubai. Our design conforms to a unique way of thinking; we always think differently.
Dubai Euro Group has diversified its activities in several fields:  international general trading, alternative energy, interior designing, project management, management facilities, and property development.
What distinguishes us from our competitors is that we have global knowledge and an international focus, combined with experience in both sectors (governmental and private), which make us unique in these businesses.