Founded in 1992, Dubai Euro Contracting is a general contracting company whose core objective involves executing infrastructure and building construction projects.
Ever since our inception, Dubai Euro Contracting has executed projects such as the construction of various buildings, luxury villas, commercial villas, industrial warehouses and more. We are now in an enviable position of being better equipped to deliver successfully jobs of bigger size, nature and complexity.
An excellent market reputation backed by high quality standards, the latest technology and outstanding growth in engineering, procurement and construction has made Dubai Euro Contracting a front-runner in the region.
In order to maintain effective and high standards of service, positive efforts are made to recruit the best technical and non-technical manpower and provide them with the training and growth to ensure that Dubai Euro Contracting remains at the fore front of all the disciplines that it partakes in.
Services
Project Management
The combination of resources, connections, and expertise comes into play the moment when our project manager begins reviewing the architect and design team's plans. At this point, the project management process involves pinpointing any potential problematic areas in the plan, from sourcing desired building materials to local codes and regulations that are in conflict with the existing plans. An emphasis is placed on discovering what can be done to effect maximum cost-containment. This can involve making optimum use of existing sourcing relationships, navigating logistics to minimize contractor downtime, and proactive site oversight to avoid costly, needless code violations.
Project Execution
Our company is committed to carry out all kinds of construction and interior work activities by strictly adhering to the quality, safety and environmental aspects. Also we are committed to complete the projects assigned to us in its stipulated time period.
Facilities Management
Dubai Euro Contracting is one of few multi-disciplined contracting companies with direct access to specialized teams that can offer advice to maximize return-on-investment. As part of Dubai Euro Group, Dubai Euro Contracting is one of the established property management firms in Dubai, we provide tailor-made property and asset management services designed to ensure individual landlords, whether residing in their country of investment or outside, can enjoy a hassle free experience.
Facilities management includes:
Consumption utilities
Maintenance facilities
Value Engineering
Hence, 50% of projects are over budgeted and delivered late accordingly, Dubai Euro Contracting offers the easiest solution to help you to take control of your project and ensure that your project is on time and on budget through the Value Engineering and proper planning .and the services will not end here, it will continue through managing and operating the proprieties.
Certificates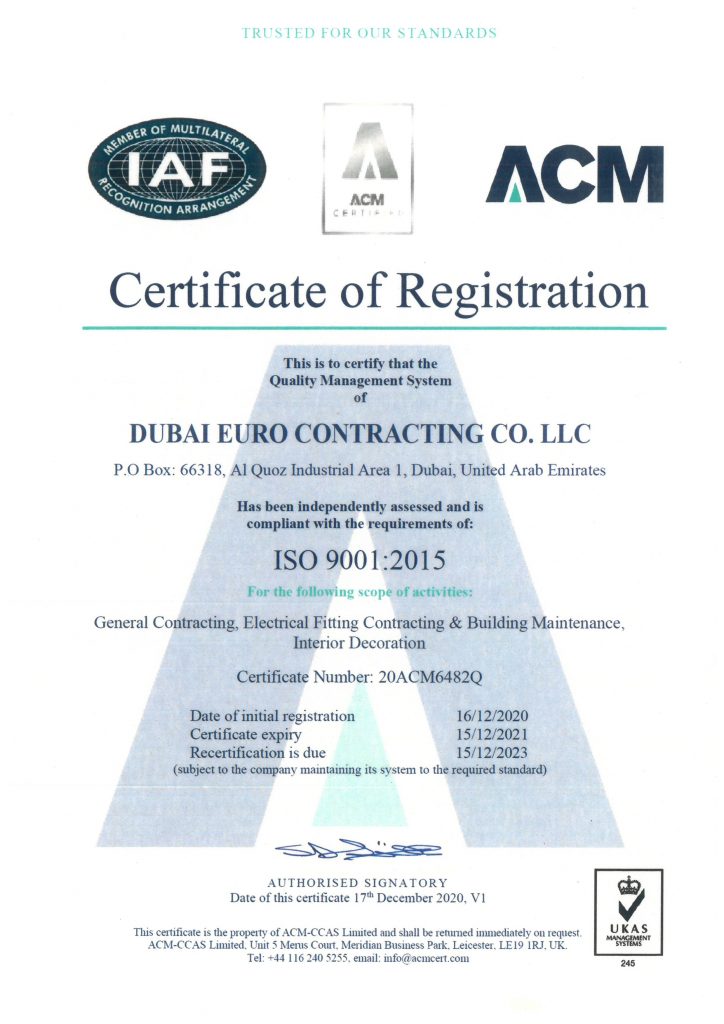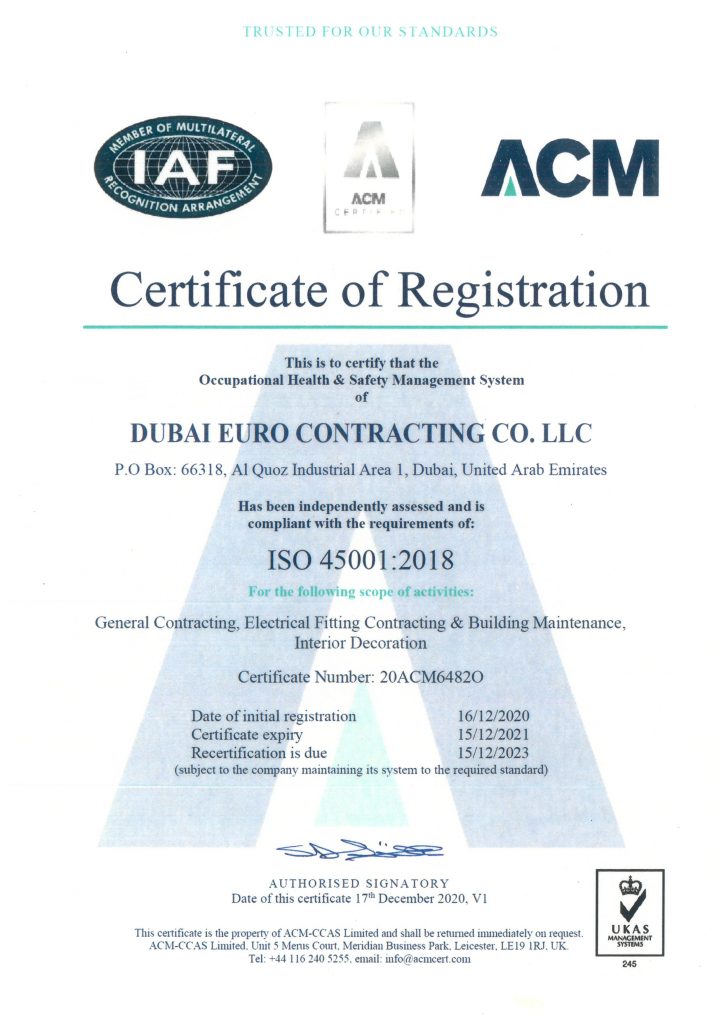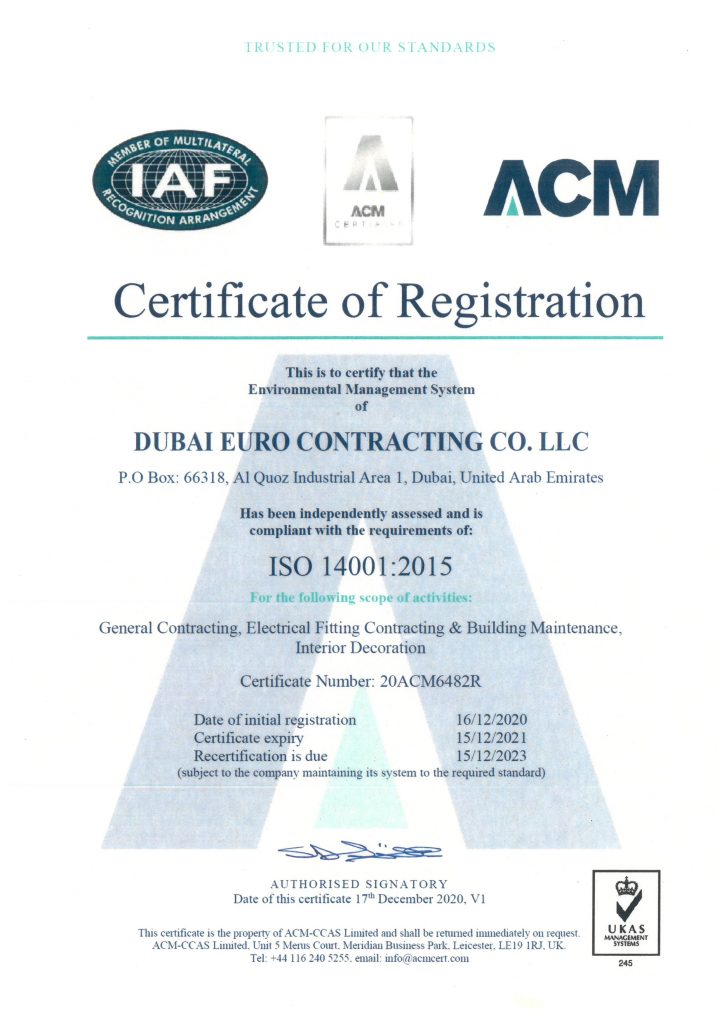 CONTACT US
To contact Dubai Euro Contracting,
kindly fill out the following form.